*
Close the menu bars before preview/publish. That way you can make sure that they will not block the content on other pages.
To close, select the menu and uncheck the option that says: "Show lightbox parts while editing" .
To edit the menu bars again, you can check the same option and the submenus will show up.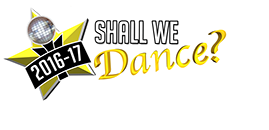 *
Remember too keep the QUICK ACCESS, LANGUAGE and LOCATION BAR closed, before you preview/publish.
You can click on the bars to edit the content inside the expandable menus, and when you are done you can click again on the bars to close them.
WHO ARE WE?:
MEET THE PROS

THE PEOPLE BEHIND "SHALL WE DANCE?"
"WHO ARE WE?"
With the surge in popularity of ballroom dance in pop culture, Mark Lowes and Marlayna Sheeran, founders of the Utah Ballroom Dance Company, set out to create a touring show that would capitalize on this popularity. Reality dance competition shows were drawing in audience members to not only watch their favorite stars dance but also get to vote for them and determine their fate.
This company which features some of nation's top ballroom dance athletes who have performed nationally and internationally receiving numerous accolades and awards such as the coveted U.S. National Formation Championships.
With more than 100 performances each year, this professional ensemble delights, entertains, and uplifts thousands worldwide.

OUR TEAM
(Hover over the photos below)